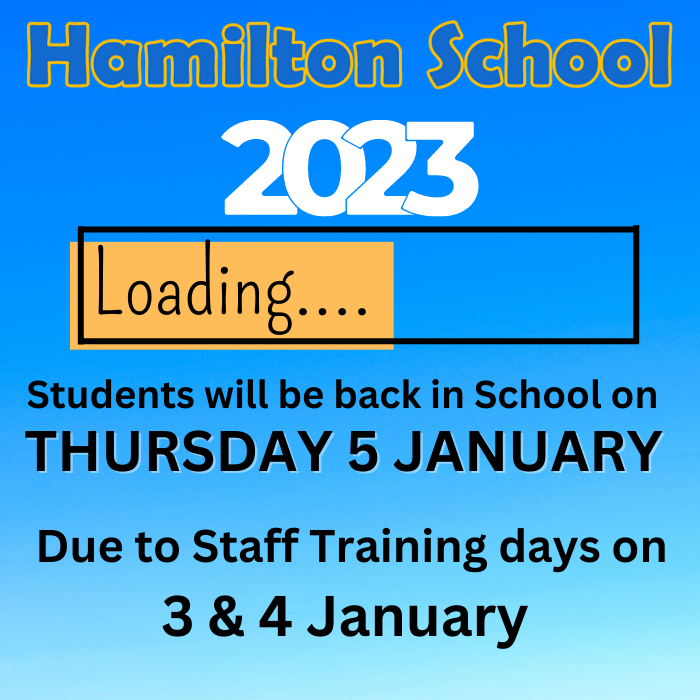 29 December 2022
We hope you are all having a lovely Christmas.
This is just a quick reminder on the date students are due back to school next week for the start of 2023.
Students are due back on Thursday 5th January 2023 as we have two Staff training days on the 3rd and 4th.